BOOM
For Serious Financial Services Sales & Marketing Professionals Only - A Referral, COI & Networking Based New Business Development Course Designed to Fuel Explosive Growth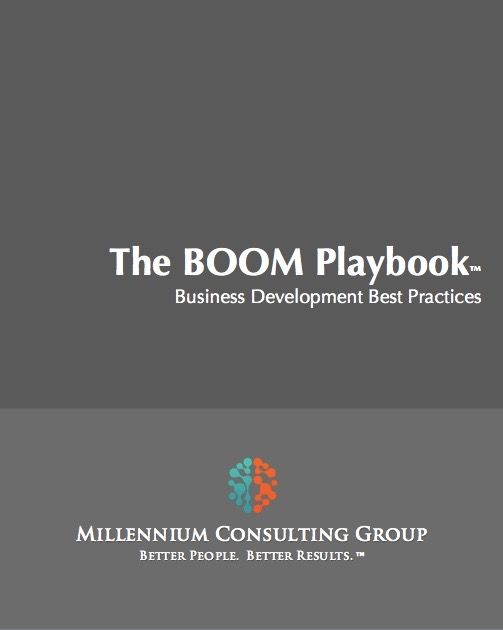 Referral-Based Business Development for Financial Professionals 
Referrals are the lifeblood of any successful wealth management, private banking, commercial banking, small business banking or retail banking house. New client acquisition through referral development, COI-marketing, LinkedIn marketing and event & community networking are always four of the primary areas of strategic focus for the most successful firms in the industry. Our BOOM program delivers in these 4 key strategic areas. BOOM (Behaviorally Optimized Opportunity Marketing) introduces participants to the 75 most effective referral, networking, LinkedIn and COI-based new business development strategies available for the financial professional.
This program is not for the individual or organization interested in a "magic bean" solution to growing their financial practice. The BOOM program is for people and organizations who are very serious about growing their financial practice and who are as serious about proactive business development.
Topics discussed in the BOOM course will include:
Understanding Level 1,2 and 3 Performance
BOOM & EQ (Emotional Intelligence)
Self Awareness/Self Management
Social Awareness/Relationship Management
The CARE Model
Humans & Robots
15 Level 3 COI Growth Strategies
10 LinkedIn (Social Media) Referral Development Strategies
35 Level 3 Client, Family and Friend Referral Conversations
15 Level 3 Networking Event Strategies
How to Implement and Sustain
All Millennium courses are tailored for delivery to match the strategy, client demographic, product mix and skill development needs of each client. All Millennium courses are available for delivery via instructor-led classroom session, webinar and/or train-the-trainer sessions.
90-Minute Keynote Engagement – $15,000 USD
½-Day-Courses – $595 USD per-participant
1-Day-Courses – $950 USD per-participant
2-Day-Courses – $1,250 USD per-participant
3-Day-Courses – $1,500 USD per-participant
3-Day Train-The-Trainer Course - $10,000 USD per-participant
Single 90-Minute Webinar - $3,750 USD
10 Webinar Talk-Block - $35,000 USD