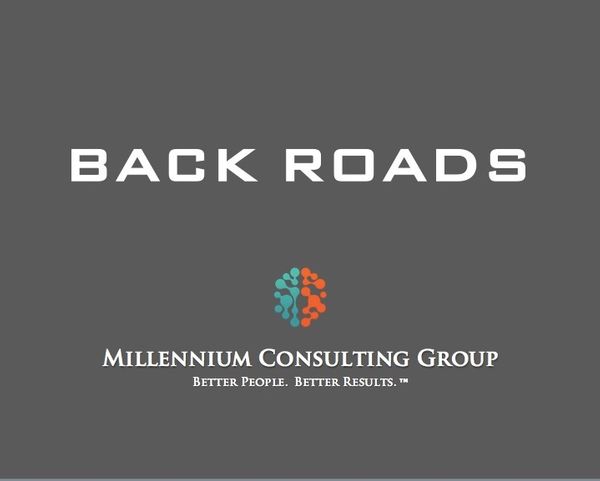 Back Roads - Lessons From Those Who Took The Road Less Traveled And Still Made It To The Top
"The faith that anyone could move from rags to riches - with enough guts and gumption, hard work and nose to the grindstone - was once at the core of the American Dream." - Robert Reich
Some of the most inspiring stories of success come to us compliments of people who took an unconventional path to the top. Stories of people who traversed the "Horatio Alger-esque" Back-Roads to the top provide us with non-conventional roadmaps for success. And these stories bring about hope for those for whom the path to success is not paved with golden bricks. Some started their journeys in the mailroom, others in a retail store, on the factory floor, delivering pizzas, driving a truck or even as a Wall Street shine boy. These stories are more prevalent than ever before. What we can learn from them is not usually written about in business school textbooks or talked about in business school classrooms.
In this talk we profile some of the best rags to riches Back Road stories from some of the most inspirational people to have taken the road less traveled to the top. We focus heavily on the mindsets and actions of each story's protagonist.
Talk Highlights Include:
The difference between Back Roads and the Autobahn
Who the heck is Hank Davis and why should I care?
3 to 5 of the best Back Road stories we've got
Psychological profile of each Back Road story
Common skills of the Back Road traveler
How to make it a culture through messaging, implementation and sustainment
Millennium Talks can be purchased as stand alone sessions, as a complete package or as a custom built Talk Block. Pricing is customized on a client-by-client basis so please email or call for a custom quote.
Single 90-Minute Webinar - $3,750 USD
On-Site Keynote Address - $15,000 USD
10 Webinar Talk-Block - $35,000 USD
20 Webinar Talk-Block - $65,000 USD