The Dogs
"The greatness of a nation and its moral progress can be judged by the way in which its animals are treated." - Mahatma Gandhi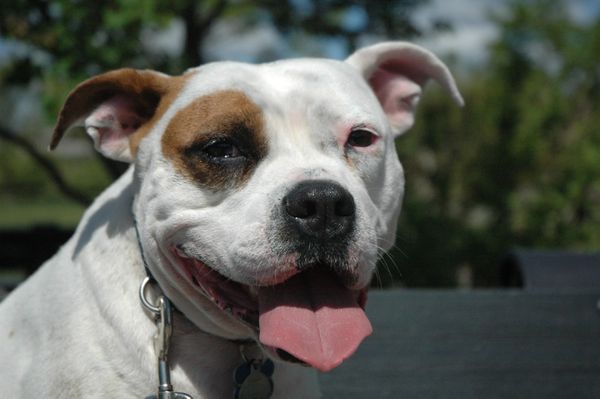 Meet Millennium's Chief Security and Wellness Officer Momma Casey. Momma is a rescue dog and she was born in central Alabama. You would never know it by looking at her photo but Momma was, according to her rescuers, one of the "most pitiful cases of neglect" they had seen in over 50 years. Now, thanks to our friends in Alabama and her rescuers at Peace and Paws, she lives a happy, safe and comfortable life here in Austin (and sometimes Boston).
Approximately six to eight million unwanted, neglected and abused animals enter shelters on a yearly basis. Most of these animals do not get adopted and are, unfortunately, euthanized. We consider this to be one of the great American tragedies. So we have partnered with the great people at Peace and Paws in Hillsborogh New Hampshire to help give dogs like Momma the "forever homes" they deserve.
Peace and Paws is a 501 (c)3 nonprofit, all volunteer, foster-based rescue committed to saving our treasured friends from homelessness and high-kill shelters. Peace and Paws has rescued and re-homed more than 2,000 dogs since starting up.
Whenever possible Millennium consultants help raise funds to support Peace and Paws by accepting donation based workshop or speaking engagements. We teach and the dollars go straight to the dogs.
To learn more about Peace and Paws click on the link below, and to watch a Chronicle news segment featuring Peace and Paws founders Melissa and Bo Hannon click on the link below that: