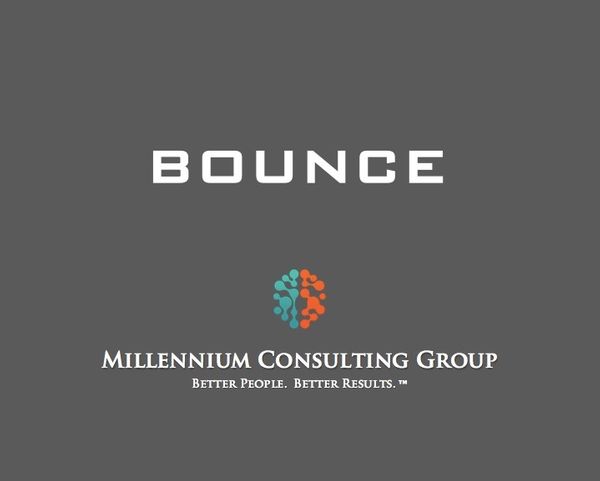 Bounce - Resilience... The Essential Ingredient When You Have To Make A Comeback
"There's nothing as exciting as a comeback - seeing someone with dreams, watching them fail, and then getting a second chance." - Rachel Griffiths
The road to the top can be treacherous. Throughout our careers we can all, hopefully, expect to experience periods of great success and prosperity. But, we should also expect a healthy dose of challenging times when we slip, fall or things come crashing down around us. Those of us with high levels of resilience and resolve, and who have the ability to continuously Bounce back from struggle and adversity, are the ones who will survive, thrive and find their way back to the top.
In this talk we discuss people's ability to Bounce or - to use a more conventional term - make a comeback. We go beyond the single comeback and move toward the development of a Bounce mindset. We focus on the comeback skills that provide a small group of professionals with a significant competitive edge over the rest.
Talk Highlights Include:
The highs too high and the lows to low
Learning to love the chaos and accept the challenge
Why some people would rather stay on the canvas
The 5 elements of a heroic Bounce back
3 of our favorite financial industry comeback stories
How to make it a culture through messaging, implementation and sustainment
Millennium Talks can be purchased as stand alone sessions, as a complete package or as a custom built Talk Block. Pricing is customized on a client-by-client basis so please email or call for a custom quote.
Single 90-Minute Webinar - $3,750 USD
On-Site Keynote Address - $15,000 USD
10 Webinar Talk-Block - $35,000 USD
20 Webinar Talk-Block - $65,000 USD