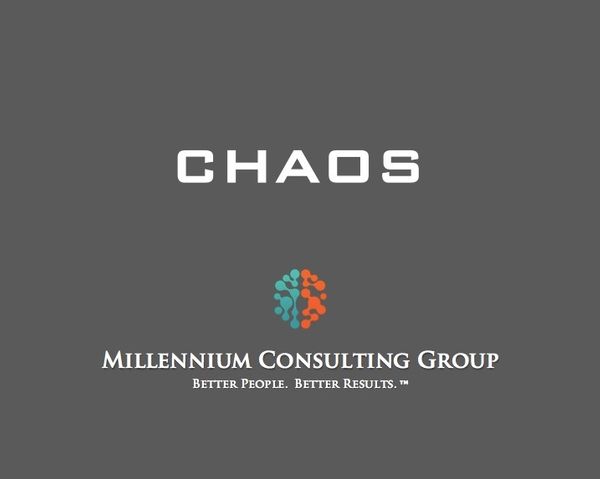 Chaos - Learning To Thrive In The Midst Of Chaos Can Make The Difference Between Success and Failure
"Chaos is inherent in all compounded things. Strive on with diligence." - Buddha
Technology has changed the way businesses and people operate. One by one traditional industries are disrupted by new entrants and new technologies. Most of which didn't exist even a year earlier. A constant flow of new products, new systems, new technologies and new competitors force us to adapt or die. Those who view Chaos and change as a challenge, and as a way to make their professional lives exhilarating and fun, will thrive. Those who do not will slowly - and in some cases rapidly - perish.
In this talk we examine the idea of Chaos management. We challenge participants to embrace the Chaos. Our goal is to help them learn to embrace the idea that managing their way through chaotic situations can be an incredibly valuable, exhilarating and fun skill to possess.
Talk Highlights Include:
The great tidal wave
Chaos can be fun.... when you are expert at controlling it
Zen in the storm
The practical elements of chaos capitalization
How to make it a culture through messaging, implementation and sustainment
Millennium Talks can be purchased as stand alone sessions, as a complete package or as a custom built Talk Block. Pricing is customized on a client-by-client basis so please email or call for a custom quote.
Single 90-Minute Webinar - $3,750 USD
On-Site Keynote Address - $15,000 USD
10 Webinar Talk-Block - $35,000 USD
20 Webinar Talk-Block - $65,000 USD