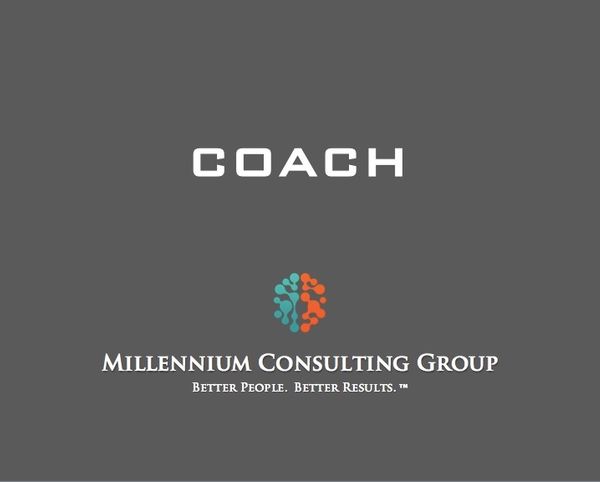 Coach - Not Many People Make It To The Peak Without Coaches..... Those Who Do Love To Coach Others.
"Everyone needs a coach. It doesn't matter whether you're a basketball player, a tennis player, a gymnast or a bridge player." - Bill Gates
Whether we like to admit it or not we are all somebody's Frankenstein creation. Our early Dr. Frankenstein's were our parents, friends and family members. From there our teachers and professors filled this essential developmental role. Hopefully, we had great mentors guiding the way as we embarked on our professional careers. Even the best-of-the-best in sports, music and business still lean on the counsel of coaches, mentors and advisors. So why do so many of us resist the idea of being coached?
In this talk we discuss the importance of having coaches, coaching others and being highly coachable. Coaching and receiving coaching can be of two of the trickiest conversations. But, rest assured, there are coaching best practices that can help ensure success.
Talk Highlights Include:
Consultative coaching versus "smash-mouth" coaching
Finding a great coaches
Knowing when to coach and when to shut up
The anatomy of a highly effective coaching conversation
How to make it a culture through messaging, implementation and sustainment
Millennium Talks can be purchased as stand alone sessions, as a complete package or as a select combination package. Pricing is customized on a client-by-client basis so please email or call for a custom quote.
Single 90-Minute Webinar - $3,750 USD
On-Site Keynote Address - $15,000 USD
10 Webinar Talk-Block - $35,000 USD
20 Webinar Talk-Block - $65,000 USD