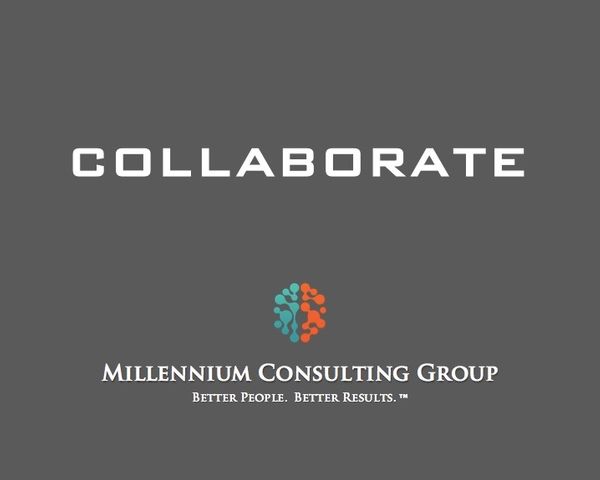 Collaborate - Being A Great Teammate Is As Important As Being Great
"As you navigate through the rest of your life, be open to collaboration. Other people and other people's ideas are often better than your own. Find a group of people who challenge and inspire you, spend a lot of time with them, and it will change your life." - Amy Poehler
As technology changes the way we work and communicate, the idea of Collaboration with others becomes more important than ever before. We have to work together if we expect to compete and win in a world where intense Collaboration and idea sharing is becoming the rule instead of the exception. In the future, high performance teams will all be characterized by the quality of their Collaborative efforts and the Collaborative culture in which team members operate.
In this talk we share best practices to increase team effectiveness, team participation and Collaboration. The goal of the talk is to help highlight the growing importance of a culture of teamwork and Collaboration versus a culture of isolation and self preservation.
Talk Highlights Include:
The new model of Collaboration, teams and teamwork
Why some superstars never won a championship
Examples of great teams in business, sports and the arts
Best practices for becoming an elite team player
How to make it a culture through messaging, implementation and sustainment
Millennium Talks can be purchased as stand alone sessions, as a complete package or as a select combination package. Pricing is customized on a client-by-client basis so please email or call for a custom quote.
Single 90-Minute Webinar - $3,750 USD
On-Site Keynote Address - $15,000 USD
10 Webinar Talk-Block - $35,000 USD
20 Webinar Talk-Block - $65,000 USD