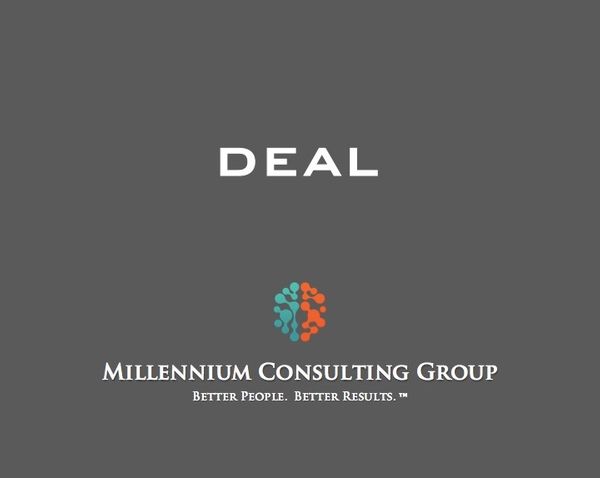 Deal - Negotiating, Asking For The Business, Closing And Winning
"So much of life is a negotiation - so even if you're not in business, you have opportunities to practice all around you." - Kevin O'Leary
In life we find ourselves negotiating for most things. Sometimes we negotiate with our employers, sometimes with teammates, sometimes with clients and sometimes with our spouses and children. Back and forth negotiation is everywhere. Working with others to get them to yes, and to secure a mutually beneficial agreement can be a very powerful and useful skill when developed properly. Unfortunately, many people consider negotiations to be a battle or fight that should end with winners and losers. The best know that dealmaking is really all about reaching a "win-win" conclusion. Win-win negotiations build trust and smooth the way for future opportunities.
In this talk we cover three of the more commonly reported corporate deficiencies: Asking for the business, negotiation and closing. This talk is one of our more specific sessions and in it we delve deeply into the practical and tactical elements associated with successful Deal making.
Talk Highlights Include:
"I come in peace but I'll fight if I have to"
Taking the "cheese" out of asking for the business/closing
The practical anatomy of a great negotiation strategy
Silence, patience, pauses and stepping back - the dealmaker's secret weapons
How to make it a culture through messaging, implementation and sustainment
Millennium Talks can be purchased as stand alone sessions, as a complete package or as a select combination package. Pricing is customized on a client-by-client basis so please email or call for a custom quote.
Single 90-Minute Webinar - $3,750 USD
On-Site Keynote Address - $15,000 USD
10 Webinar Talk-Block - $35,000 USD
20 Webinar Talk-Block - $65,000 USD