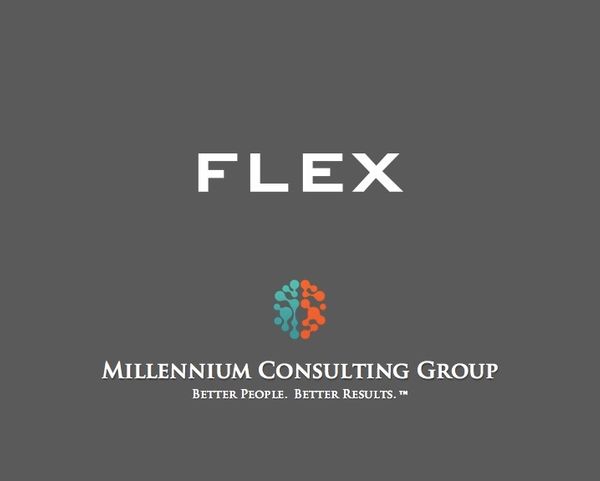 Flex - How To Read Personality Types And Adapt Your Approach
"Nothing is softer or more flexible than water, yet nothing can resist it." - Lau Tzu
To make a connection with people and to lead effectively you have to be able to Flex on the fly. Having the ability to read body language, tone, messaging, facial expressions and personality type is an incredibly powerful business tool. Having the ability to take what you've observed and use it to tailor your approach is what we call Flex. And those who can successfully Flex do more business, close more often, win more support and have more fun. Having a culture of Flex can be an institutional game changer.
In this talk we help participants understand the practical elements and importance of internal and external Flex . During this discussion we provide a toolbox to help participants "Flex on the fly" while leading and working with colleagues, clients and prospects.
Talk Highlights Include:
Why Flex is critical in the 21st Century age of the free agent
The power of becoming a walking talking personality test
The CARE model as your personality radar
Translating reads into behaviors and messages
How to make it a culture through messaging, implementation and sustainment
Millennium Talks can be purchased as stand alone sessions, as a complete package or as a custom built Talk Block. Pricing is customized on a client-by-client basis so please email or call for a custom quote.
Single 90-Minute Webinar - $3,750 USD
On-Site Keynote Address - $15,000 USD
10 Webinar Talk-Block - $35,000 USD
20 Webinar Talk-Block - $65,000 USD