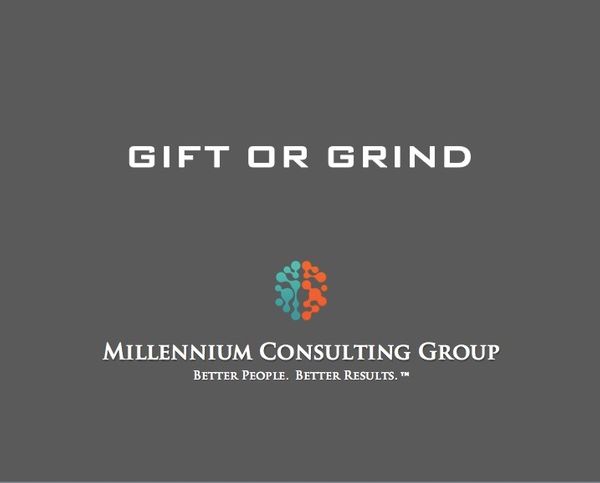 Gift or Grind? - Why The Best Consider The Term "Gifted" To Be An Insult
"The highest compliment that you can pay me is to say that I work hard every day, that I never dog it." - Wayne Gretzky
When he was asked if his talent was a gift from above hockey's greatest player Wayne Gretzky responded by saying: "My talent was Wally Given". He was referring to the coaching he received from his dad, and to the countless hours they spent perfecting his game on the rink in their backyard in Brampton, Ontario. Becoming great at anything requires far more hard work, blood, sweat and tears than it does luck. Many who've made it to the top refer to the process of becoming elite as "The Grind." They seem to more prideful of their ability to Grind than they are of the actual successes brought about by the Grind.
In this talk we examine the work ethic of some of the greats. We also provide a platform for anybody to initiate and sustain their own personal journey toward maximizing their own potential.
Talk Highlights Include:
Gifted or not?
What Gretzky, Yo-Yo Ma and Baryshnikov all have in common
Defining greatness in the context of personal potential
Mistakes to avoid and best practices to create your own gifts
How to make it a culture through messaging, implementation and sustainment
Millennium Talks can be purchased as stand alone sessions, as a complete package or as a select combination package. Pricing is customized on a client-by-client basis so please email or call for a custom quote.
Single 90-Minute Webinar - $3,750 USD
On-Site Keynote Address - $15,000 USD
10 Webinar Talk-Block - $35,000 USD
20 Webinar Talk-Block - $65,000 USD