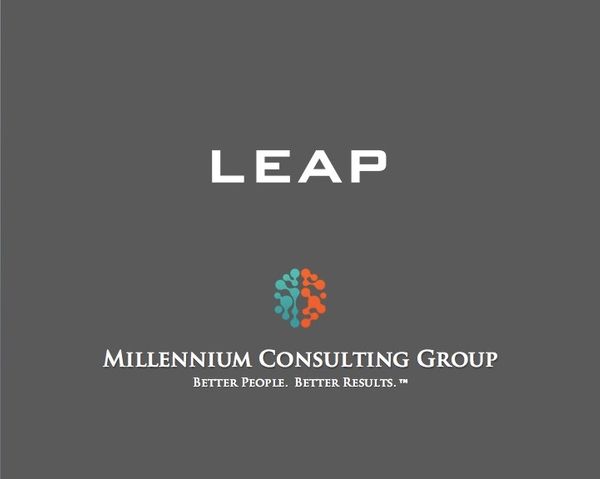 Leap - When Taking A Leap Of Faith Makes Sense And When It Can Bring About Disaster
"Things can fall apart, or threaten to, for many reasons, and then there's got to be a leap of faith. Ultimately, when you're at the edge, you have to go forward or backward; if you go forward, you have to jump together." - Yo Yo Ma
Sometimes you have to take a Leap! Some people are risk takers and others are calculated risk takers. There is an enormous difference between the two. One can often lead to disaster and the other can often lead to consistent success. Taking risks is not a bad thing. However, gambling blindly for the sake of a thrill can be. Developing a culture focused on high probability risk taking can be the difference between explosive growth and organizational stagnation.
In this talk we examine the concepts of risk taking and risk mitigation. We discuss why these ideas can often go hand in hand. In fact... they almost always do.
Talk Highlights Include:
Smart risk and dumb risk and gambling versus calculation
Climbing El Capitan is crazy unless you know what your'e doing
The catastrophic consequence reminder
The mindset and process of risk mitigation
How to make it a culture through messaging, implementation and sustainment
Millennium Talks can be purchased as stand alone sessions, as a complete package or as a custom built Talk Block. Pricing is customized on a client-by-client basis so please email or call for a custom quote.
Single 90-Minute Webinar - $3,750 USD
On-Site Keynote Address - $15,000 USD
10 Webinar Talk-Block - $35,000 USD
20 Webinar Talk-Block - $65,000 USD