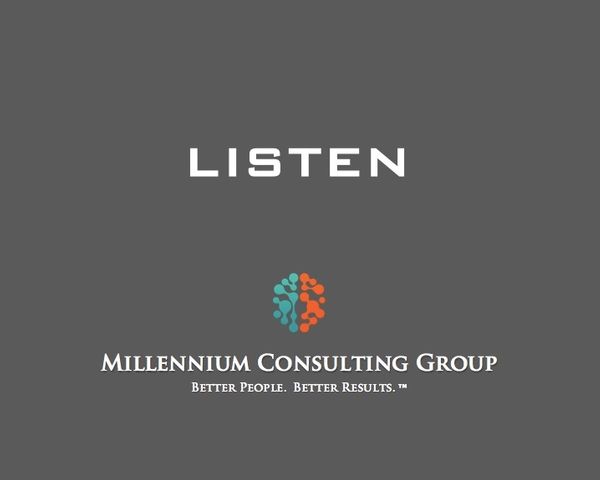 Listen - Everybody Talks About The Importance Of Being A Great Listener So Why Are We So Bad At It?
"I like to listen. I have learned a great deal from listening carefully. Most people never listen." - Ernest Hemingway
One of the most effective ways to connect with and influence people is to ask a question, shut up and listen. Unfortunately, we live in the age of talkers. The art of listening seems to be on it's way to becoming more of a lost art. Top-performers seem to listen better than the rest of us and, in fact, they seem to prefer listening over talking. Being a great listener can be very scientific. There are behavioral patterns and there can be a process.
In this talk we present a strategy for asking great questions with the idea of shutting up and listening to what is being said as the goal. More importantly, we demonstrate how asking questions and follow-up questions is actually the best form of listening there is.
Talk Highlights Include:
Is technology and a pampering society killing listening?
How saying very little can brand you as being very smart
Types of listening and mistakes to avoid (active and passive)
The Secret Weapons - The clarifying and follow-up questions
How to make it a culture through messaging, implementation and sustainment
Millennium Talks can be purchased as stand alone sessions, as a complete package or as a select combination package. Pricing is customized on a client-by-client basis so please email or call for a custom quote.
Single 90-Minute Webinar - $3,750 USD
On-Site Keynote Address - $15,000 USD
10 Webinar Talk-Block - $35,000 USD
20 Webinar Talk-Block - $65,000 USD