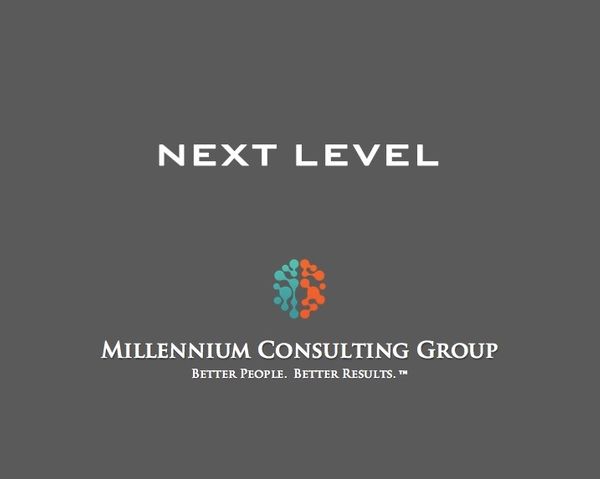 Next-Level - What Separates Elite Performers From The Rest?
"The moment we believe that success is determined by an ingrained level of ability as opposed to resilience and hard work, we will be brittle in the face of adversity." - Joshua Waitzkin
The business world is overrun with shallow cliches that provide very little specific tactical direction. One of the most overused of these is the phrase "going to the Next-Level". This statement sounds great when delivered, but what does it really mean? And, more importantly, how do I actually get to this Next-Level? Those who've made it to the top have left behind a detailed and instructive roadmap for those seeking to take this journey. It is up to us to learn from them as we embark on our own trip.
In this talk we take the mystery out of the term "Next-Level" for those who are actually looking to get there. The session delivers an institutional framework for leaders seeking to establish a culture characterized by continuous gradual improvement
Talk Highlights Include:
Introduction to Level 1,2 and 3 performance
Profiles of people who've gone to Level 3
Common mistakes that keep 1's and 2's from getting to Level-3
Best-practices for increasing the velocity of your journey
How to make it a culture through messaging, implementation and sustainment
Millennium Talks can be purchased as stand alone sessions, as a complete package or as a select combination package. Pricing is customized on a client-by-client basis so please email or call for a custom quote.
Single 90-Minute Webinar - $3,750 USD
On-Site Keynote Address - $15,000 USD
10 Webinar Talk-Block - $35,000 USD
20 Webinar Talk-Block - $65,000 USD