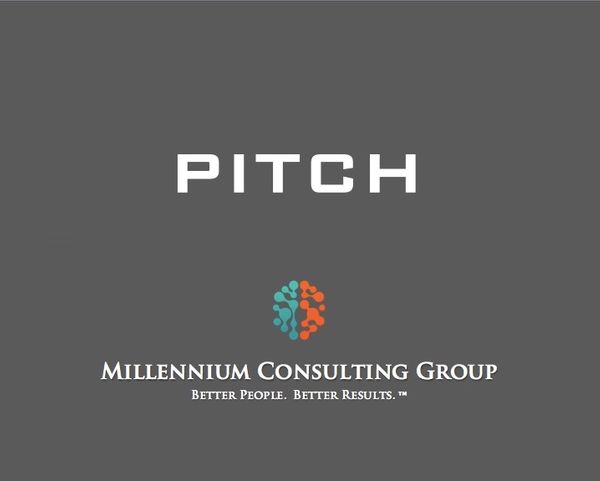 Pitch - Winning Presentations Whether They Are In An Elevator Or In The Boardroom
"I love working with customers. Sales has really influenced everything I do. It has instilled in me the important traits of operating with a sense of urgency and listening to people." - Jeffrey R. Immelt
Having the ability to create and deliver clear, concise messages is an important attribute for all financial professionals. Sometimes your pitch is delivered in an elevator, by video conference, in a boardroom and sometimes you might make a pitch by letter or in an email. Getting your message right the first time is crucial if your objective is to win as often as possible.
In this talk we build our discussion around the concept of pitches and presentations and how to deliver them clearly and effectively. In this session we focus on how the best think about, build and deliver messages that win.
Talk Highlights Include:
Balls, strikes and wild pitches
The essence of the powerful simplified message
The importance of message packaging
Make the delivery memorable and avoid the pitch-book robot trap
How to make it a culture through messaging, implementation and sustainment
Millennium Talks can be purchased as stand alone sessions, as a complete package or as a custom built Talk Block. Pricing is customized on a client-by-client basis so please email or call for a custom quote.
Single 90-Minute Webinar - $3,750 USD
On-Site Keynote Address - $15,000 USD
10 Webinar Talk-Block - $35,000 USD
20 Webinar Talk-Block - $65,000 USD