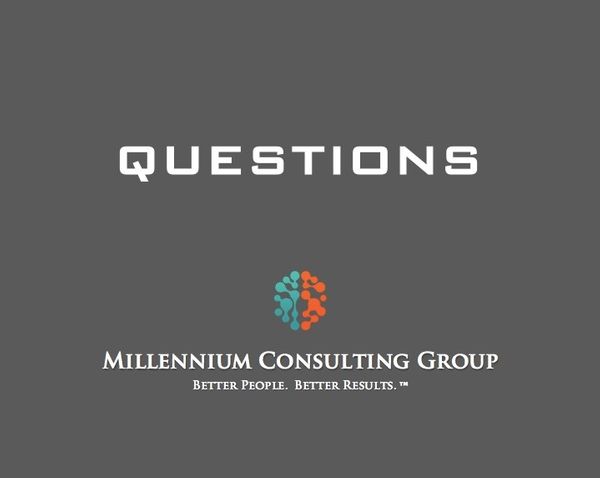 Questions - The Lifeblood Of Any Great Conversation. What They Are And How To Use Them.
"My idea of good company is the company of clever, well-informed people who have a great deal of conversation; that is what I call good company." - Jane Austen
Can you initiate and maintain an interesting conversation for 18 holes, the length of a dinner or ball game? Do you know how to engage others in business brainstorming sessions? Do you know how to conduct a consultative conversation? Do you know how to make conversations interesting and highly effective? The art of facilitating highly engaging social and professional conversations is most certainly one of the hallmarks of high performance.
In this talk we drill down into the concept of conversation. We maintain a heavy focus on understanding what questions are most effective in various settings and also, how to make a conversation flow.
Talk Highlights Include:
The good, the bad and the ugly - when it goes wrong
Lessons from Barbara Walters, Howard Stern and Oprah
Strategies for different types of conversations
The question toolbox
How to make it a culture through messaging, implementation and sustainment
Millennium Talks can be purchased as stand alone sessions, as a complete package or as a select combination package. Pricing is customized on a client-by-client basis so please email or call for a custom quote.
Single 90-Minute Webinar - $3,750 USD
On-Site Keynote Address - $15,000 USD
10 Webinar Talk-Block - $35,000 USD
20 Webinar Talk-Block - $65,000 USD